The amount of time a battery lasts depends largely on how it is used, and the device's battery life varies between devices. The device's user manual will provide information about the typical battery life for your model. These tips will help your Samsung phone's battery last longer.
1. Lower the brightness of the display
Long screen timeouts and high display brightness will increase battery usage. Reducing screen auto brightness is one of the easiest ways to increase the device's battery power. Here's how
1) Slide down from the top of the home screen and select the display option.
2) Slide the brightness knob to the left.
3) Concurrently, change the timeout setting. At the top, click the gear symbol. Choose the My Device tab. Choose Display
4) Click "Screen timeout" to customize your time-out settings.
Try changing the timeout to 30 seconds and display brightness to Auto.
2. Shut down, deactivate, or remove any useless apps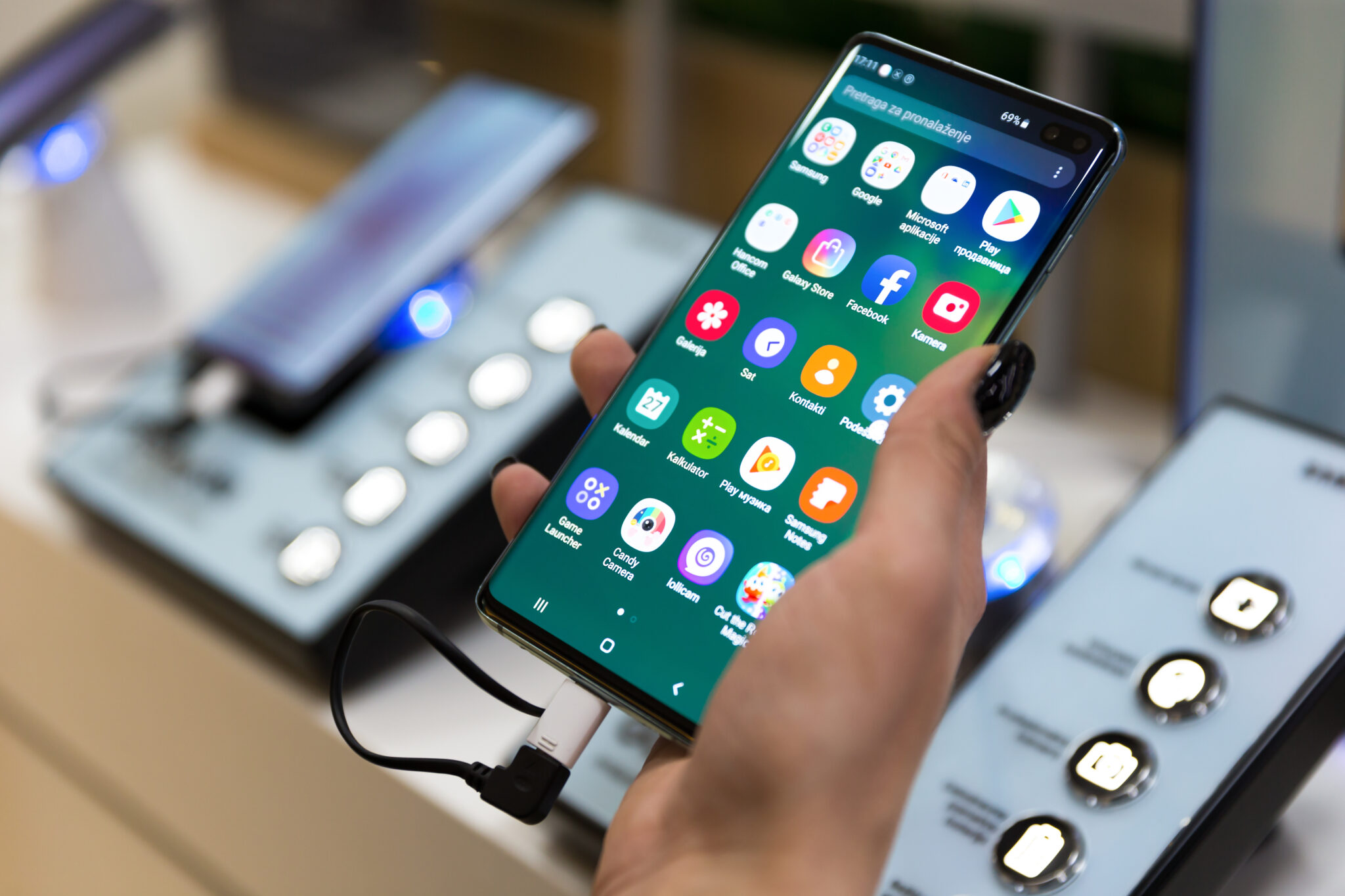 Some applications may carry out background operations that drain your battery. Also, try to limit apps you use as they drain battery. When you're ready to remove your unused applications, there are a few options.
The fastest method for removing apps:
1) On the home screen, long-press the application.
2) Select the Uninstall icon, then select OK.
To have more authority over your apps:
1) Select Settings, after that select Apps.
2) To organize applications by size or needed permissions, tap the overflow symbol in the
upper right corner.
3) Tap the app's name, then the Uninstall icon, to remove it.
3. Disable applications to extend battery life
On some Samsung Galaxy smartphones, such as the Samsung Galaxy S9/S9+, some apps cannot be deleted. To improve battery life, you can deactivate the applications. Simply use one of the routes and choose Disable to disable programs.
4. Activate power saving mode
By restricting mobile device CPU performance, lowering screen brightness, disabling the touch key light, and turning off vibration feedback, power saving mode helps preserve battery life. Although this mode varies a little bit depending on the device, in general, it will dismiss any superfluous displays and applications to significantly extend battery life. You have the option of manually activating Power Saving Mode or setting your device to do so automatically. Nothing on your Samsung smartphone can enhance battery life like the power-saving mode. Once activated, it will reduce network consumption in the background, stop syncing, stop location services, and switch the refresh rate to 60Hz.
When the following settings are turned on, you can further prolong battery life if you're not completely content with that:
• Disable the Always On Display.
• 70 percent is the highest permitted CPU speed.
• Diminish the brightness by 10%
• Use App and home screen restrictions
For activating Power Saving Mode:
Go to Settings >Device Maintenance > Battery.
5. Verify your gadget's signal bars:
It is best to avoid using the phone in places with very poor signal because it consumes a lot of power.
Steps to check the signal bars
Go to phone settings> About device> status > SIM card status > Check the signal strength.
6. Download the most recent device software
Downloading the most recent software can fix issues like memory leaks, better CPU loading and handling of rouge apps. This leads to better battery performance. You may update your software wirelessly via FOTA (Firmware Over the Air) or using Samsung kies.
7. Turn down Wi-Fi, Bluetooth, and GPS when not in use
Wi-Fi, Bluetooth, and GPS use power when they frequently check for a signal. By scrolling down the notification panel and pressing the appropriate symbol, you may turn off each of them.
You might be interested in : Smartphone Got Wet? Here Are 7 Ways to Save It
8. Disable Always On Display (AOD) or establish a timetable
When your screen is "off," Always On Display, or AOD, employs AMOLED displays to offer you specific information. You may quickly see the time and date without turning on the display thanks to this feature. Any activity that keeps your screen on all the time will inevitably drain part of the power in your battery. AOD can be turned off manually or on a predetermined schedule.
Follow these steps to turn off AOD:
1) Select Settings > Lock screen and security > The lock screen and Always On Display from the menu.
2) Disable AOD by touching the AOD slider (circle will move to the left).
9. Determine how frequently your device syncs data
If you're like most people, and you use a lot of applications on your Samsung smartphone, such as social media or email, you may notice that these apps constantly sync or check for new emails or updates. Your battery life may be impacted by frequent syncing. Make sure your applications or mail only sync when you need them to by checking the sync settings.
10. Prevent completely draining your battery life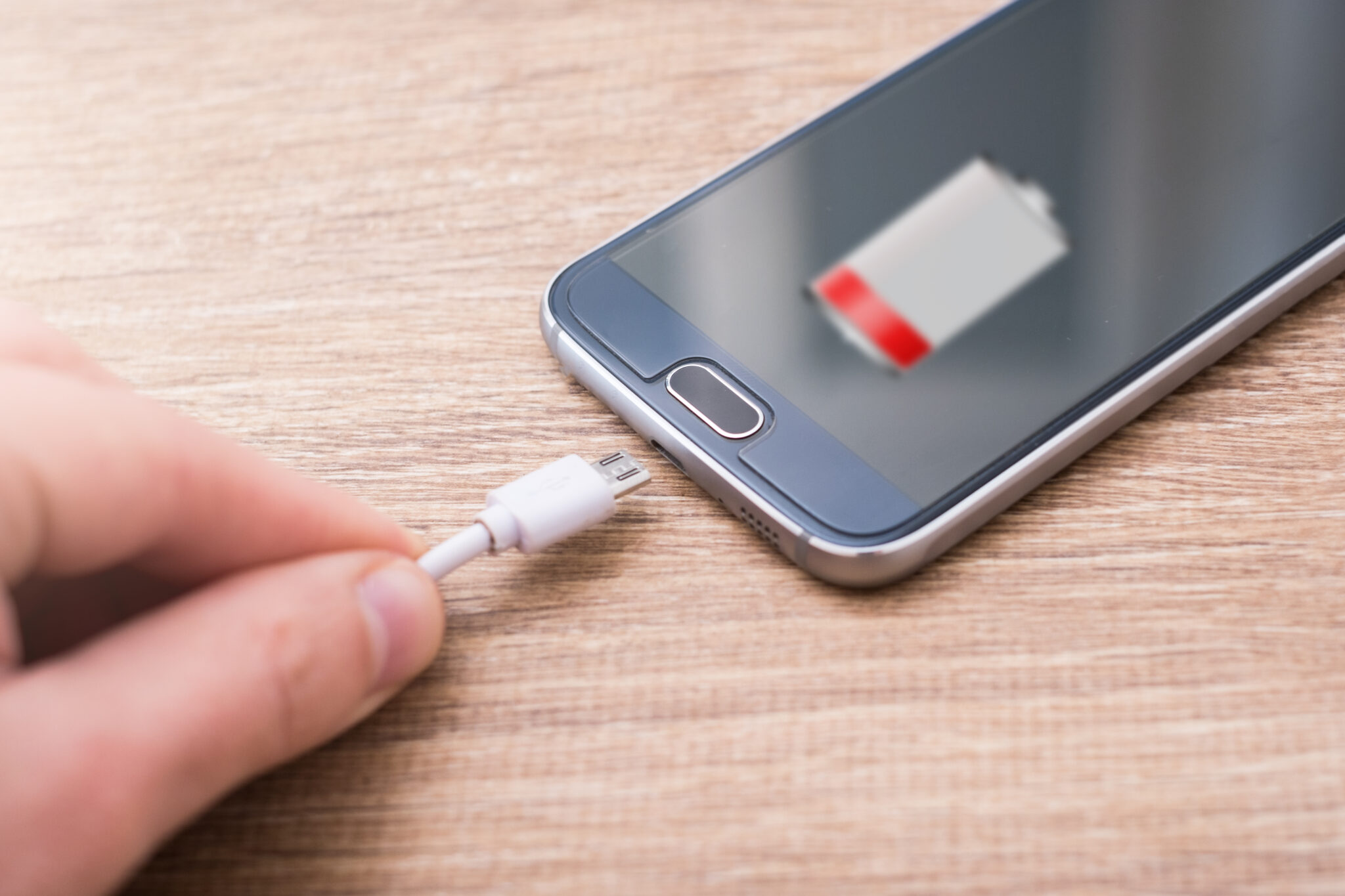 Completely discharging the battery may shorten the battery's lifespan. It's best to always keep your battery over 15%. Moreover, if your smartphone's battery is frequently discharged, its capacity will be reduced by 70%. Keeping the battery charged at 100% is also not a good idea since a battery has only 400 to 500 charge cycles.
11. Store your gadget properly
Make sure your smartphone has at least a 50% battery before packing it away if you won't be using it for a while to minimize exposure to heat and cold.
Your battery might be harmed by extreme temperatures. For instance, on extremely hot or cold days, don't keep your smartphone in the glove box of your vehicle. The idea that placing phone batteries in a cooler place can extend their lifespan is very common. This is incorrect and doing so might harm your battery.
12. Know where to go for assistance with battery-related problems.
Here's another pointer to extend the battery life of your Samsung Galaxy! If your smartphone won't turn on, try charging it once more using a Samsung charger and cord that are genuine. Go to trusted repair places like CellFix Houston.
13. Change the display's frame rate and resolution to 60Hz
You may customize several Samsung display settings for a better viewing experience. Motion and phone screen resolution settings are available on Samsung Galaxy flagships. Some of the features are only available on mid-range devices like the Galaxy A72 and Galaxy A52 5G. Setting screen resolution to HD+ consumes less battery.
14. Use dark mode
Samsung's OLEDs have a clear, bold, and eye-catching appearance, especially when combined with the Galaxy S22 Ultra's 120Hz refresh rate and Quad HD+ resolution. In addition to providing excellent screen viewing, OLEDs may significantly prolong battery life.
OLEDs use less electricity when showing dark-coloured pixels than LCD screens because they lack a backlight. However, at lower brightness settings, the difference in power saving might not be apparent. After making the decision, you'll get a much longer battery life if you use your phone with dark mode turned on. Additional benefits include easier reading and less eye fatigue.
Go to Settings > Display and choose the dark mode option at the top to activate the dark mode.
You can also turn on battery saver mode or low power mode.
15. Keep unneeded apps in sleep mode
Samsung's Power Saving Mode imposes several restrictions on your device's many features. The App Sleep Mode is a choice if you'd prefer something more customized. Unused programs are automatically put to sleep or deep sleep whenever the system is switched on, depending on how much background processing they require. Both of them support manual app addition. When you open them, the applications can be used again. To enable it, navigate to Settings > Battery & Device care > Battery > Background usage limitations.
16. Turn off Nearby Device Scanning
This feature allows you to connect your phone to nearby devices by causing your Samsung phone to regularly scan the area for devices that are within reach and display a notice when it finds one. Although this feature may be helpful, it is not required for a better user experience. Moreover, it can result in less battery life. It might be a good idea to disable Nearby Smartphone Scanning to conserve battery life if you have already linked your frequently used accessories, such as wireless speakers and headphones, to your device.
Toggle off the function by going to Settings > Connections > More connection settings. The advantages of turning off this function are probably not great, but you should try to conserve as much power as you can.
17. Use Bixby routines to conserve battery life
Samsung's Bixby is disliked by most users, and it's easy to understand why. Although it works well for offline tasks and on-device searches, the Google Assistant is more intelligent and contextually aware. On the other hand, Bixby Routines are a different story. They provide some practical triggers for job automation. Speaking of automation, if your device isn't plugged in at night, you can set up a Bixby Routine to turn on Power Saving Mode automatically.
Additionally, you may configure it to reduce screen timeout or disable Wi-Fi or mobile data. The options are unlimited, and you might even establish specialized routines for your everyday commute or when you are on vacation.
18. Disable location services
Location services use GPS and work in the background. GPS also require strong signal and drain phone's battery.
You can disable the location services to reduce battery consumption. Additionally, you ought to disable location permission for any programs that are not often used.
To save battery life, you can prevent apps from utilizing the service:
Click Settings >Location to get a comprehensive list of permissions. This list displays every app that is accessible near you. Select Don't permit or Only for the application when you tap on a piece of software (for applications that have nothing to do with the services). Google Maps may be used without an internet connection to save battery for later usage.
19. Do not charge your phone overnight
Using an external charger over the night is very common, doing so might shorten the battery's lifespan. When the battery is fully charged, it will face more stress and build-up of heat during its lifespan. Hot temperatures can be subjected to phone batteries for a limited period; and this shortens their lifespan. Keep your phone at a room temperature or properly ventilated if you must charge it at night.
20. Manually Turn Off Screen Pixels
If deeper gradients make you uncomfortable, you may also manually turn off screen pixels with the third-party software Pixoff. The program may also immediately disable half of the pixels by using one of the predefined grid patterns. You won't see much of a quality decrease unless you're viewing a movie or other HD content, especially if your screen is 1080p or above. Only a few manufacturers, like Samsung, offer the option to lower the display's resolution.
21. Turn off Google Assistant
While Google Assistant is a useful tool for both personal and professional use, it also consumes a lot of the phone's battery life. It is connected to your location to get quick contextual results, listening to the commands, and more. You should turn off Google Assistant if you don't rely on it heavily.
Start by launching the Google app, tapping your profile image, and choosing Settings.
Turn Google Assistant off by:
Go to Google Assistant > General. Alternatively, you may do this more quickly by telling your Google Assistant to "turn off Google Assistant" and then tapping on Assistant settings.
22. Change to Lite Web Apps:
Changing to Lite Web Apps is another clever trick that doesn't involve sacrificing important apps and yet increases the battery capacity of your smartphone. These are condensed variations of browser-based applications. It is faster to install them on your smartphone, and they run well on low RAM. Also, the light version of apps is only 2MB.
Samsung provides these to improve the user experience on phones with limited power. You won't lose much, but they use fewer resources. You may try a variety of lighter Android applications as well.
You might be interested in: 8 Tips to Maximize Your Smartphone's Battery Life