Using reliable iPad and iPhone antivirus apps is one of the best ways to enhance your iPad or iPhone security. Throughout the day, we keep using our phones for various reasons. We inadvertently encounter phishing websites or malicious links when browsing the internet. Sometimes we even download malicious apps without knowing how they can compromise our phone security. The online threat levels are also rising with the rise in our dependence on the digital world. Hence, keeping your iPad or iPhone secured would be best.
It is commonly perceived that Apple products are far more secure than other products. It is true that iOS security is strong but is still vulnerable to attacks. Last year only, the Apple devices were hit by Pegasus spy software through a 'zero-click exploit' giving the spyware control over the user's device through which it can record calls and messages and even turn on the phone camera or microphone. Even before that, there have been many worldwide security lapses, whether, through XcodeGhost Malware, KeyRaider Malware, or other such data exploit incidents. This only goes out to say that Apple devices are also vulnerable to security threats, and it is vital that you have a robust antivirus app installed on your iOS device.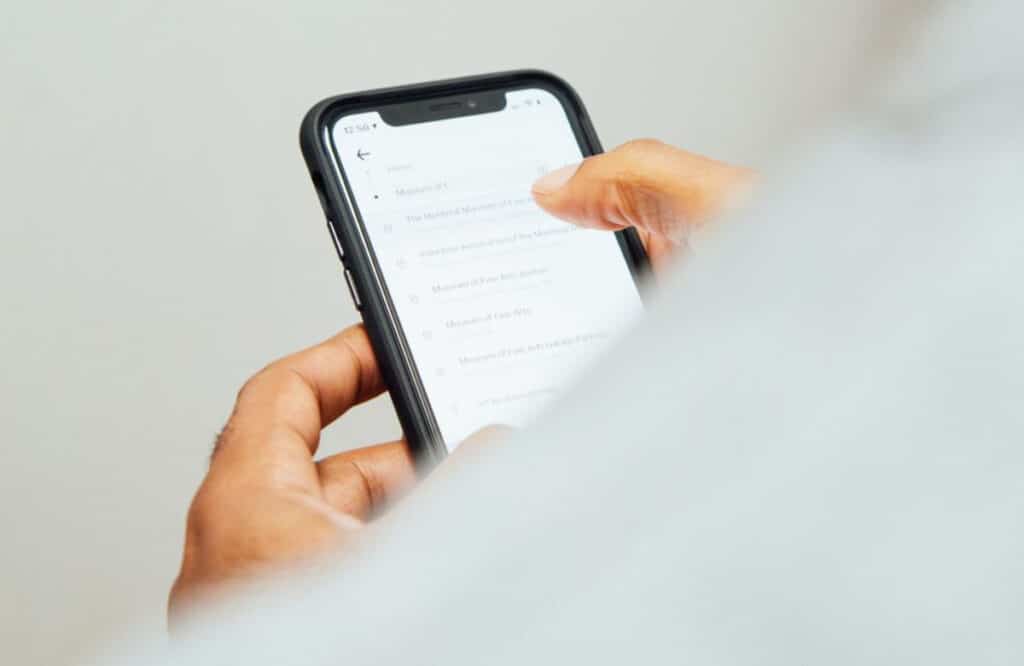 Is There Any Free Antivirus for iPhones?
The most common question people search for on the internet is finding a free antivirus application for their iPhones. They do realize the importance of keeping their phone secured but, at the same time, are not sure if they want to invest heavily in protection and hence want to go for a free iOS app. This is understandable as most users are common people who feel that a free simple antivirus will do the job for them. However, the good news for all of them is that many free antiviruses for iPhones are available, and many are good and reliable.
Most free antivirus provides your iPhone or iPad the requisite security layer. However, the free version does not include advanced security features like malware protection or a firewall. A common misperception is that an antivirus free app makes your iOS device more vulnerable. That is not at all true. These apps support the existing security functions of your phone and enhance your device's overall protection. Some of the reputed providers of iPhone free antivirus include Avira, Avast, Trend Micro Mobile Security, AVG Mobile Security, Microsoft and many more.
What to Consider When Choosing an Antivirus App:
Now that we have understood the importance of an antivirus app for your iPhone or iPad let us talk about the crucial features of these Apps. With a wide range of such applications available in the App Store, you must choose wisely, as your iOS device's security depends on it. Following are the points you need to consider when selecting an Antivirus App:
1) Scanning & Detection Process:
The best iPhone antivirus app needs a combination of real-time scan and on-demand discovery. A real-time scan keeps running in the background and scans every file or link accessed by your device. At the same time, an on-demand discovery feature runs through every existing file on your device and checks for malware, boosting overall iOS security.
2) Device Speed:
The most common complaint of antivirus apps is that they slow the iOS devices down. Hence you need to figure out how the app you choose will impact the device operations. Heavy-duty iPhone antivirus apps will consume many CPU resources, and your device will start freezing or even overheating. This will be aggravated if you regularly use resource-intensive apps or games.
3) Virus Removal:
The security app not only needs to scan and find the virus but also needs to remove it without causing further damage to your device. Check out the process the app follows in this regard and how efficient it is in weeding out the virus without it further affecting other files or losing sensitive data. The app should not only quarantine suspicious files but also find the source and block or flag it.
4) Privacy Policy:
Private data is becoming an important marketable asset. Therefore, you would not want to choose an app that can sell your data to others. Hence go through the privacy policy thoroughly and ensure it is not harming you. Also, it is advisable to run a background check on the company to see if it has been involved in any data breaches in the past.
5) Additional Security Features:
Antivirus applications offer a wide variety of security features along with basic protection plans. These can be a deciding factor depending on your usage and priorities. Check if the app provides features like download protection, spyware/malware protection, backups, daily scan reports, email scanning and other security tools.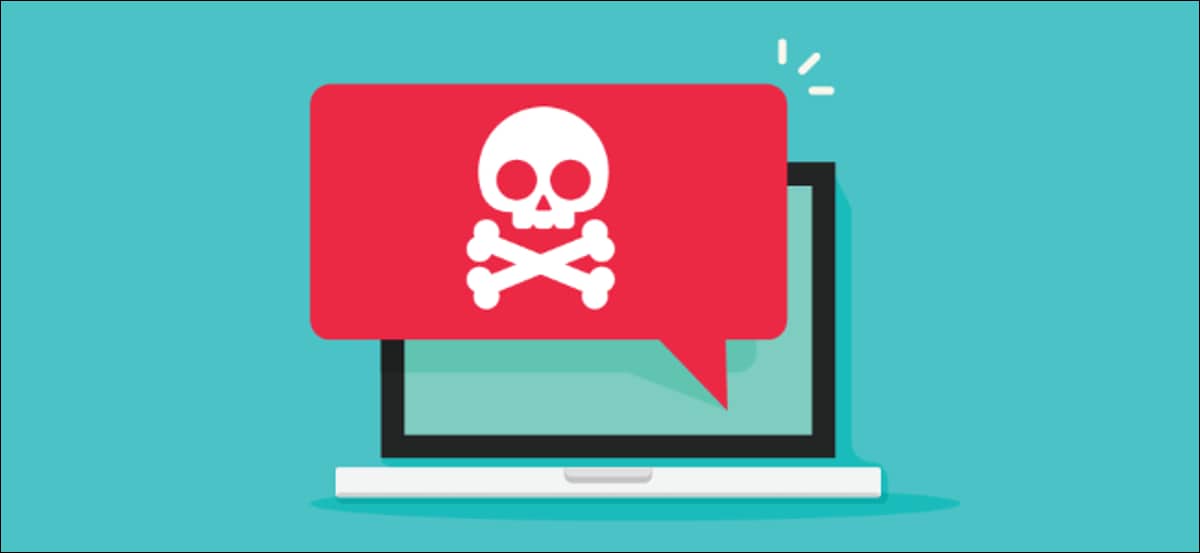 6) Tech Support:
Technical support will always be a crucial factor whenever you are choosing an online product. Make sure that the app you are choosing provides 24×7 support. Check whether this support is through phone, email or live chat. You should go for apps that offer super quick and reliable technical support.
7) Free Trail:
You will get to understand the iPhone antivirus apps and learn more about their feature if you try them out. Hence free trials become a vital tool for you to review the app. The majority of the good apps provide this feature as it serves as a good marketing tool for them as well. But some apps do not let you access full features in the trial.
8) Cost & Payment Terms:
The last and important point is the cost of the app. As an average user with normal phone usage, you would not want to waste hundreds of dollars on security apps. You need to figure out the level of security you need and invest accordingly. Payment terms for apps differ as some are based on monthly or yearly subscriptions, while some programs are priced at a one-time fee for lifetime access.
5 Best iPad & iPhone Antivirus Apps:
The App Store today contains hundreds of antivirus applications. Each of them promises different levels of iOS security, comprehensive randing features and varied costs. This creates a 'problem of plenty for the users, who are unsure which one is best for them. To help you in the journey of selecting the best possible app, we have shortlisted the following five best iPhone and iPad antivirus apps:
Germany-based Avira is leading the pack regarding desktop security and has borrowed this expertise to create a robust and effective mobile security application. Avira mobile security application is lightweight, easy to install and set up, and runs smoothly on your iOS devices. The overall user interface is minimal and intuitive, and this helps the app cater to a wide range of users. At the same time, it comes loaded with a wide range of security and privacy features.
One of the most liked features of the Avira iPhone antivirus app is its privacy manager feature which prevents Siri from logging your voice commands to the Apple server. This way, you can minimize the amount of personal data collected by Apple through your phone. The app also provides Avira Phantom VPN (100 MB a day), which provides a good security layer whenever you connect to unknown or unsecured wifi networks.
Avira's phishing protection does a commendable job of blocking malicious websites and spyware. In addition, through its Identity Safeguard, it scans all your email addresses and contact book to see if they have been leaked online and immediately alerts you if there is a breach. It also alerts you for outdated iOS and provides an intelligent dashboard loaded with a variety of information regarding the health and security of your phone.
Adding to its list of features is a call blocker that allows you to evade spam calls, a network scanner that provides details of other devices on the network you are using and a highly reliable password manager. It also has a File Shredder feature which deletes a suspicious file entirely from the iOS device, ensuring that it harms nothing else.
To start using Avira Mobile Security, you don't need to create an account on their site. The free version has many features, and the app does not irritate you by upselling its premium features.
Cost: Free version is available, and the paid version comes at a subscription of $30.96 per year
Pros:
Free version available
Minimal and intuitive user interface
Unique privacy features
Network protection feature
File backup option
Cons:
Gives free VPN for only 100 MB/day
Customer service for the free plan is poor
Not much difference in features between free and paid plan
Overload of features may get overwhelming for fire time users
Avast has established a strong reputation as a powerful and trustworthy antivirus tool for desktops and mobile devices. Over the years, it has remodelled its iPhone antivirus apps to become more lightweight and easy to use and now is considered one of the best iPhone antivirus apps. Additionally, it has added new security and privacy features to keep itself competitive in the present market.
The core strength of Avast Security is in its scanning features. It provides real-time scanning security without compromising CPU resources. This means that your phone remains secure without slowing down. In addition, Avast provides an array of scanning features like in-depth, removable drive, scheduled, and custom scans wherein you can define your scanning parameters.
Avast also provides Email security wherein all your emails are scanned before downloading any attachments. Irs ransomware shield is another feature that guards against rising attacks. Like all other major iPhone antivirus apps, Avast provides Wifi security and goes one step extra by providing a notification feature that keeps you updated. For safe browsing, you can use Avast's secured VPN connection, which comes without restrictions and ensures web protection.
An additional feature that Avast has is a Photo Vault. You can store all your media files in the vault you want to keep protected from prying eyes. It also has an online identity theft protection which scans the internet for privacy breaches. Finally, to summarise all its security features and actions, Avast provides a robust dashboard on the home screen, giving you all the requisite information you need.
Avast offers a 14-day free trial, so you can always check out its services before finalizing it as your security partner. Understanding the varied demand for antivirus tools in the market, Avast has smartly created an array of plans. It has simple starter plants for individuals and enterprise plans for medium businesses and large-scale corporates that can cover desktops and mobile devices.
Cost: Free version is available, and the premium version comes at a subscription of $4.19/month for five devices
Pros:
One of the best free iPhone antivirus apps
Unique photo vault feature
Easy to set up and use
A robust dashboard helps you monitor your phone's security
Free VPN service along with identity breach checker
Cons:
Big business plans are expensive
Has a history of data breaches in past
Best features are reserved for premium plans
Sometimes generates false positives
Founded in 1987, McAfee has a rich history of offering highly effective and reliable antivirus software for desktops and mobile devices. With Intel powering most of its technology, the tools have grown more robust. McAfee mobile security app is a great all-around app you would want for your iPhone and iPad.
The entire user interface is clean, minimal, and easy to set up. The initial installation and setup may take a bit of time but post that, it is smooth sailing as the developers have tried to keep things very simple.
In terms of protection, it follows the other major mobile security players and offers real-time protection for your device. It also provides an array of custom scans you can carry out anytime. In addition, it notifies you against any possible Wifi attacks and gives strong web protection.
The Premium Plus plan of McAfee offers unlimited VPN, which you can use to browse through unsecured network. McAfee also keeps scanning for any potential identity breach and alerts you when it founds one, thereby boosting your identity protection.
McAfee also comes with a unique feature for lost or stolen phones. It allows you to track your lost/stolen phone through a GPS tracker. You can also set off a remote alarm to find your device. It has a unique feature that allows you to remotely wipe your contacts from the phone in case it is stolen. McAffee also keeps taking backups of your contacts regularly. We hope you don't need to use these features, but they can be helpful if anything unfortunate happens to your phone.
Its media vault feature lets you protect your personal photos and videos through a PIN. You can directly take photos and store them in the vault. It also has a CaptureCam feature which emails you the screenshot in case anyone tries to access the vault. This provides you with multilayered privacy and keeps your private data safe.
Another exciting feature of McAfee is that a protection security card appears in the home dashboard, which rates your device out of 1000 based on its security. This is excellent feedback on what you need to do to make your device more secure, as it also provides you with the much-needed quick wins you can deploy.
In addition, McAfee offers a 30-day free trial which you can avail yourself of to check out its features. It also has a money-back guarantee, but McAfee is confident people won't need to use it.
Cost: The trial is available for free; subscription starts at $2.99
Pros:
Unlimited VPN usage
Amazing Media Vault feature
Good features for lost/stolen iPhones
Identity protection feature even on the dark web
Multiple device protection plans are available
Cons:
The majority of features available only for premium subscriptions
It does not offer secure cloud storage
Pricing plans may get confusing
It takes time to install and set up on the phone
Not the most common name in the security sector, TotalAV is still carving out its space by offering feature-rich antivirus software and has been included in our list of best iPhone antivirus apps. Their development team has been ensuring that all required tools are included. Apart from that, they are also throwing in some convenient functional tools. Overall the app has a clean and clear design, making it easy for beginners to install and set up the mobile security features.
The best part about TotalAV is that it offers loads of features, even in the free version. This starts with a data breach checker, which notifies you if your data is leaked on the internet. A device locator feature is also there, which proves to be a very good tool in case your iPhone is lost or stolen. Additionally, there is a battery monitor tool as well which can help you manage your phone usage in a better way.
The premium version of TotalAV comes with additional features like WebShield real-time protection, which forms a protective shield on your phone, bouncing off potential online threats from malicious websites. In addition, you can get unlimited VPN browsing if you subscribe to its Private Connection VPN feature. This is important if you frequently need to access the internet through unsecured connections. Finally, a unique point of TotalAV is that it uses DuckDuckGo – a privacy-based search engine, as its safety browser, which ensures that your personal browsing history is not misused.
TotalAV has included an underrated feature in its app: the photo manager. It helps in cleaning duplicate or similar-looking images. The app scans the media for such photos and allows you to clean them with one click.
You don't need to create an account or register the app. All you need to do is to install it, set it up on your device and start using it. However, for some premium functions and to enable multiple device protection, you need to create your account and use that for linking devices.
Cost: Free App is available, and the premium version comes at a subscription of $7.99/month
Pros:
Free version available for light security
Uses DuckDuckGo for private browsing
A handy feature of photo manager and battery manager
Supports website filters
Unlimited VPN usage
Cons:
Best of the features come with a premium subscription
Browser extensions are a work in progress
Basic Anti-theft features
Phishing protection is not up to the mark
Norton is one of the most trusted brands when it comes to security and protection tools. For iOS also, Norton delivers with the same consistency through its Norton 360 product. The app comes across as user-friendly and intuitive, and it is easy even for people who are not tech-savvy to install and set up the app. In addition, it has a wholesome home screen which provides all the requisite directions making it one of the best iPhone antivirus apps.
An interesting tool in Norton 360 is that it scans through all your messages and filters spam messages that may contain phishing or malware risks. It will also run through your calendar invites, social media apps and emails to check for potential threats. Norton also offers solid anti-theft tools through its LifeLock technology which is very useful if your phone is stolen or lost.
Apart from patching the existing security vulnerabilities, the app also provides robust Wifi security and warns you against any potential network threats. Its VPN feature is handy as it has Tor support and allows for split-tunnelling, which gives you better control. The VPN is unlimited, comes with an Ad-blocker, and runs well with streaming services like Netflix. However, Norton has restricted these services in selected countries.
Norton's Web Protection feature will stop you from visiting any potentially risky websites. This may get frustrating as it sometimes flags low-end eCommerce websites. Through its Dark Web Monitoring feature, you can scan all the corners of the internet to check if your personal data or identity has been breached.
Norton is generous enough to offer a 60-day money-back guarantee for annual subscriptions. But its overall cost is relatively high compared to other apps. It provides 24×7 live chat and email customer support in case you need help with any troubleshooting. Overall, Norton works best for people planning to get a one-stop solution for all their devices but are ready to pay a premium price.
Cost: The paid version comes at a subscription of $14.99/month
Pros:
Scores the best in lab tests
Excellent phishing protection as it scans SMS
Let's you protect multiple devices remotely
Reliable anti-theft tools
Secured storage for backups
Cons:
All features are available only with a subscription
Frequently prompts to open new tabs and apps
Pricing plans are pretty expensive
Users cannot register an account from th